The company R.Kurt Burde & Co. was founded in 1951 by Robert Kurt Burde in Vienna. A short time later the young graduate businessman Dr. Franz Grimmer was hired as a salesman. He quickly developed into a worthy successor due to his great technical understanding and commercial skills. In 1969, the company was taken over by Dr. Franz Grimmer and later converted into a Gesellschaft m.b.H. In 1999 the company Burde was then passed on to the 3 sons of Dr. Franz Grimmer (Christian, Martin and Toni). Shortly afterwards, the company was split up in order to better focus on the respective core competences.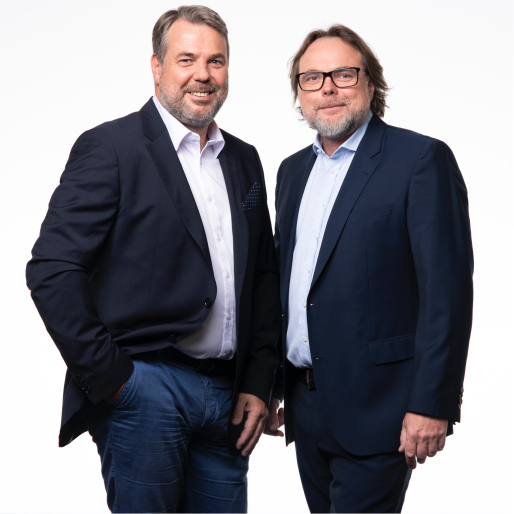 The eldest son Christian took over the area of commercial agencies, specialising in the medium and large series metal processing industry. Martin and Toni Grimmer took over the fittings trade and developed the new company R.Kurt Burde & Co. Präzisionsarmaturen GmbH into a leading supplier in the field of industrial special fittings. Originally started in the 1960s as a trade in fluorocarbon plastics and ball valves, the company now offers a wide range of precision fittings and measuring and control devices. Burde supplies the automotive, chemical, petrochemical, pharmaceutical, semiconductor and cellulose industries, among others. In 2015 the company moved to its new location in Vienna 11. With an office and a storage area of over 650m², the company is now well equipped for future expansion.
Do you have any questions?
We have aroused your interest and now you would like to receive more information?
Please contact us and we will be happy to help you.